EcoOnline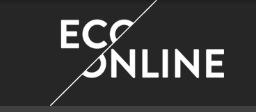 The electronic data sheet inventory EcoOnline shall contain data sheets for the chemicals that each research group or unit uses and purchases.
Some choose to use only this registry and do not have paper editions of the datasheets available. It is therefore important that everyone gets information about how to use EcoOnline.
All chemicals must be registered in EcoOnline.

Each research group or unit has its own local registry.
Here you can log on to EcoOnline and find more information about the chemical inventory.
You can either log in to EcoOnline using
Feide Login (use regular UoB login)

The common user account.
Access is supplied by the EcoOnline administrator for each lab.
Superuser: If you need extra help, please contact:
HUS / UoB area: UoB employees working at HUS laboratories should have complete access to data sheets and risk assessment for that laboratory. UoB employees should be familiar with the risk assessment that has been done on the individual chemicals they are dealing with. They must be given read access to the EcoOnline archive for the laboratory they are working on, even if this information is available only through Helse-Vest. Likewise, Helse-Vest employees working at UoB laboratories shall have equivalent reading access and knowledge of the UoB laboratory's EcoOnline archive.
EcoExposure
Work with the following chemicals and biological factors require registration in the exposure register:
Carcinogens or chemicals that may cause genetic defects (Complies with CLP H statements H340, H350 and H350i)
Ionizing radiation
Biological factors (contagious groups 3 and 4)
Lead / lead compounds
Those who work with these substances are responsible for recording the exposure.
Links:
Here you can log on to EcoOnline and find more information about the chemical inventory.
See here for internal UoB guidelines.